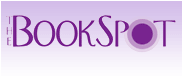 Decolonising International Law: Development, Economic Growth And The Politics Of Universality




Sundhya Pahuja




Price: LE 1000






This title is currently unavailable



ShareThis
Book Summary
The universal promise of contemporary international law has long inspired countries of the Global South to use it as an important field of contestation over global inequality. Taking three central examples, Sundhya Pahuja argues that this promise has been subsumed within a universal claim for a particular way of life by the idea of 'development'. As the horizon of the promised transformation and concomitant equality has receded ever further, international law has legitimised an ever-increasing sphere of intervention in the Third World. The post-war wave of decolonisation ended in the creation of the developmental nation-state, the claim to permanent sovereignty over natural resources in the 1950s and 1960s was transformed into the protection of foreign investors, and the promotion of the rule of international law in the early 1990s has brought about the rise of the rule of law as a development strategy in the present day.
Average customer rating on Amazon:

To read reviews go to Amazon.
Book Details
Language:

English


ISBN-10:

1107657474


ISBN-13:

9781107657472


Genre:

Politics


Condition:

New