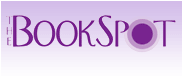 Developing Advanced Literacy in First and Second Languages: Meaning With Power




Mary J. Schleppegrell




Price: LE 36






This title is currently unavailable



ShareThis
Book Summary
This book addresses the linguistic challenges faced by diverse populations of students at the secondary and post-secondary levels as they engage in academic tasks requiring advanced levels of reading and writing. Learning to use language in ways that meet academic expectations is a challenge for students who have had little exposure and opportunity to use such language outside of school. Although much is known about emergent literacy in the early years of schooling, much less has been written about the development of advanced literacy as students move into secondary education and beyond. Developing Advanced Literacy in First and Second Languages: Meaning With Power:
*brings together work on first and second language acquisition and emphasizes the importance of developing advanced literacy in the first language, such as Spanish for bilingual students, as well as English;
*spans a range of theoretical orientations and analytic approaches, drawing on work in systemic functional linguistics, genre theory, and sociocultural perspectives;
*addresses the content areas of science, history, and language arts;
*provides specific information about genres and grammatical features in these content areas; and
*presents suggestions for teacher education.

What unites the contributors to this volume is their shared commitment to a view of literacy that emphasizes both the social contexts and the linguistic challenges. The chapters collected in this volume contribute in important ways to research and pedagogy on advanced literacy development for the multilingual and multicultural students in today's classrooms. This book is particularly useful for researchers and students in language and education, applied linguistics, and others concerned with issues and challenges of advanced literacy development in first and second languages.

Average customer rating on Amazon:

To read reviews go to Amazon.
Book Details
Language:

English


Publisher:

Routledge (2002)


ISBN-10:

0805839836


ISBN-13:

9780805839838


Genre:

Educational


Size:

15.2 cm x 22.9 cm


Shipping Weight:

110 grams


Condition:

Very Good