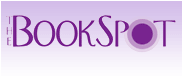 How Mumbo-Jumbo Conquered the World: A Short History of Modern Delusions




Francis Wheen




Price: LE 130






This title is currently unavailable



ShareThis
Book Summary
What characterizes our era? Cults, quacks, gurus, irrational panics, moral confusion and an epidemic of mumbo-jumbo, that's what. In How Mumbo-Jumbo Conquered the World, Francis Wheen brilliantly laments the extraordinary rise of superstition, relativism and emotional hysteria. From Middle Eastern fundamentalism to the rise of lotteries, astrology to mysticism, poststructuralism to the Third Way, Wheen shows that there has been a pervasive erosion of
Enlightenment values, which have been displaced by nonsense. And no country has a more vivid parade of the bogus and bizarre than the one founded to embody Enlightenment values: the USA. In turn comic, indignant, outraged, and just plain baffled by the idiocy of it all, How Mumbo-Jumbo Conquered the World is a masterful depiction of the absurdity of our times and a plea that we might just think a little more and believe a little less.
Average customer rating on Amazon:

To read reviews go to Amazon.
Book Details
Language:

English


Paperback:

336 pages


Publisher:

PublicAffairs (2005)


ISBN-10:

158648348X


ISBN-13:

9781586483487


Genre:

Social Sciences


Size:

14 cm x 21.1 cm


Shipping Weight:

109 grams


Condition:

New