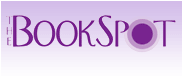 Fibromyalgia: Up Close & Personal




Mark J. Pellegrino




Price: LE 415






This title is currently unavailable



ShareThis
Book Summary
Mark J. Pellegrino, MD has just completed Fibromyalgia: Up Close and Personal, his 10th book on fibromyalgia. He is one of the foremost writers and speakers on this disease which he has devoted his life to treating and which he himself has lived with since childhood. Dr. Pellegrino brings readers up-to-date with the newest drug and physical treatments for fibromyalgia. He also presents the latest thinking on diet and exercise to help people with this condition lead a full life. Up Close and Personal is packed with 43 chapters of inside medical information and hands-on practical advice for everyday living. Recognized by fibromyalgia sufferers for understanding what they are going through, Dr. Pellegrino is a welcoming and encouraging presence for everyone with this conditionand this quality comes through very clearly in his writing. It's as if each person reading his book is having a private consultation with Dr. Pellegrino about their shared disease. In Up Close and Personal Dr. Pellegrino has enlisted two leading attorneys to bring readers much needed insight into disability and personal injury issues. Also, he asked a knowledgeable physician to contribute a chapter on the common problem of post-traumatic fibromyalgia caused by whiplash.
Average customer rating on Amazon:

To read reviews go to Amazon.
Book Details
Language:

English


Paperback:

424 pages


Publisher:

A N A D E M Inc (2005)


ISBN-10:

1890018503


ISBN-13:

9781890018504


Genre:

Educational


Size:

21.6 cm x 27.7 cm


Shipping Weight:

265 grams


Condition:

New