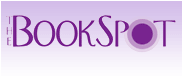 The Book of Fate




Parinoush Saniee




Price: LE 250




ShareThis
Book Summary
The book of fate by parinoush saniee and sara khalili follows the journey of massoumeh, an iranian girl. Massoumeh is a teenager who lives in tehran, iran. While on her way to school, she falls in love with saiid, a handsome pharmacist's assistant. When her family discovers her adolescent flirtation, they accuse her of bringing dishonour to the family. She is brutally beaten by her brothers and confined to her home. Her parents quickly find a groom and get her married. Suddenly, the young teenager becomes the wife of a stranger. The young girl feels distraught to be stuck in a life without any love or education. Her husband, hamid, is a well-educated communist. In the book of fate, readers see how a bond of affection between hamid and massoumeh slowly grows. They eventually become parents to three children. Hamid, who is a threat to the shah's oppressive regime, is arrested by the secret service. Suddenly massoumeh's family traditions and loyalty are no more the compasses that guide her and she becomes tied to the changing fortunes of her country. Massoumeh becomes fiercely protective of her children and ensures that they are safe, well-fed and educated. As her grown-up children move to different countries, massoumeh runs into saiid again. In a story spanning five decades, readers can witness how massoumeh's courage and grit kept her going. This is a powerful book that immerses readers in massoumeh's world. The book of fate, published by abacus in 2014, is available in paperback. Key features: the book of fate is one of the bestselling books in iran. It is the winner of the italian boccaccio award for the best international book.
Average customer rating on Amazon:

To read reviews go to Amazon.
Book Details
Language:

English


Paperback:




Publisher:

Abacus (2014)


ISBN-10:

034913877X


ISBN-13:

9780349138770


Genre:

New Books


Size:

12.6 cm x 19.2 cm


Shipping Weight:

79 grams


Condition:

New

In Stock