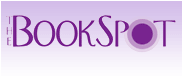 1,339 QI Facts To Make Your Jaw Drop




Price: LE 200




ShareThis
Book Summary
Qi are back with a smorgasbord of facts even more astonishing than their last bestselling buffet sensation - 1,227 qi facts to blow your socks off. For over a decade qi has been the smartest comedy show on british television, but few people know that they are also a major legal hit in australia, new zealand israel and africa and an illegal one on bit torrent. They also write books and newspaper columns, run a thriving and recently redesigned website, a facebook page, a twitter feed and produce an iphone app and a sister radio 4 programmed. At qi's very core is the astonishing fact, painstakingly researched and distilled to a brilliant and shocking clarity. In einstein's words, 'everything should be as simple as possible, but not simpler'. Pigs suffer from anorexia. Wagner always wore pink silk underwear. Rugby school's first official rugby kit in 1871 included a bow tie. Lord kitchener had four spaniels called shot, bang, miss and damn. It is impossible to whistle in a spacesuit.
Average customer rating on Amazon:

To read reviews go to Amazon.
Book Details
Language:

English


Hardcover:




Publisher:

Faber & Faber (2001)


ISBN-10:

0571308945


ISBN-13:

9780571308941


Genre:

Educational


Size:

12 cm x 18 cm


Shipping Weight:

75 grams


Condition:

New

In Stock