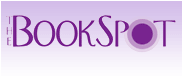 A Roving Eye: Head to Toe in Egyptian Arabic Expressions




Mona Ateek




Price: LE 150






This title is currently unavailable



ShareThis
Book Summary
No matter where we come from, we all have our unique local expressions and proverbs that raise confused eyebrows when translated literally. These phrases usually carry humor and wisdom at their core, but are only fully understood in their native language. A Roving Eye explores some of these phrases and sayings from one of the world's most expressive tongues, Egyptian Arabic, the most widely spoken form of Arabic.
Including some one hundred popular phrases and proverbs, all linked to parts of the body and features of the face, A Roving Eye uses striking black-and-white photography to bring these expressions to life. The result is a book that will delight both learners and native speakers of Arabic, as well as lovers of Egypt who have little knowledge of the language. Each phrase or saying features a photograph, the original expression in Arabic, its transliteration, and its equivalents in English (both literal and proverbial). The whole book makes a perfect gift or a fun read for family and friends.
Average customer rating on Amazon:

To read reviews go to Amazon.
Book Details
Language:

English


Hardcover:




ISBN-10:

9774166795


ISBN-13:

9789774166792


Genre:

Arabic Literature


Condition:

New