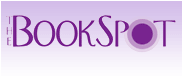 Omega Rising (Omega Force)




Joshua Dalzelle


Price: LE

200




Special offer: LE 40




ShareThis
Book Summary
Jason Burke was a man hiding from himself in a small cabin high in the American Rocky Mountains when his simple, quiet life was shattered one night by what he first assumed was an aviation mishap. But when he investigates the crash, what he finds will yank him out of his self-imposed exile and thrust him into a world he could have never imagined. He suddenly finds himself trapped on a damaged alien spacecraft and plunged into a universe of interstellar crime lords and government conspiracies, along the way meeting strange new friends… and enemies. As he struggles to find his way back home he is inexorably drawn deeper into a world where one misstep could mean his death. Or worse. He desperately wants to get back to Earth, but it may be the end for him. … or is it just the beginning?
Average customer rating on Amazon:

To read reviews go to Amazon.
Book Details
Language:

English


Paperback:

206 pages


Publisher:

CreateSpace Independent Publishing Platform (2013)


ISBN-10:

1484016327


ISBN-13:

9781484016329


Genre:

Special offers


Size:

15.2 cm x 22.9 cm


Shipping Weight:

81 grams


Condition:

New

In Stock