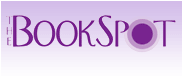 Days in the Diaspora: An Egyptian Novel




Kamal Ruhayyim




Price: LE 46






This title is currently unavailable



ShareThis
Book Summary
"How could a good Muslim boy like you be born into a Jewish family!" For Galal, forced to leave Egypt in the 1960s Jewish exodus with his family, the Diaspora has none of the beauty of a rich tapestry of history; it is a day-to-day struggle to fit into his new life in Paris, reconcile the conflicting demands of family and friends, and come to terms with who he is.
The quest for belonging and identity is at the heart of this sensitive and tender narrative. Earthy, rambunctious supporting characters burst from the page, spontaneous, emotional, yet, for all their façade of confidence, no less adrift than Galal himself. Ruhayyim's Paris of the 1960s is startlingly relevant: then, as now, religion offers an illusory source of community and identity for migrants to the west, not fitting in, yet cut off from their roots. Deeply personal, this unusual, uplifting coming-of-age novel takes us into the heart of an ordinary young man in the grip of an unforgiving historical moment.
Average customer rating on Amazon:

To read reviews go to Amazon.
Book Details
Language:

English


Paperback:

308 pages


Publisher:

The American University in Cairo Press (2012)


ISBN-10:

9774165373


ISBN-13:

9789774165375


Genre:

Arabic Literature


Size:

14.7 cm x 22.9 cm


Shipping Weight:

120 grams


Condition:

As New