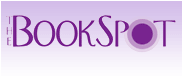 Saved by a Poem: The Transformative Power of Words




Kim Rosen




Price: LE 220






This title is currently unavailable



ShareThis
Book Summary
Can someone really be saved by a poem? In Kim Rosen's book, the answer is a resounding "Yes!" Poetry, the most ancient form of prayer, is a necessary medicine for our times: a companion through difficulty; a guide when we are lost; a salve when we are wounded; and a conduit to an inner source of joy, freedom, and insight. Whether you are a lover of poetry or have yet to discover its power, Rosen offers a new way to experience a poem. She encourages you to feel the poem as you might an affirmation or sacred text, which can align every level of your being. In an uncertain world, Saved by a Poem is an emphatic call to cultivate the ever-renewable resources of the heart. Through poetry, the unspeakable can be spoken, the unendurable endured, and the miraculous shared. Weaving teaching, story, verse, and memoir, Rosen guides you to find a poem that speaks to you so you can take it into your life and become a voice for its wisdom in the world.
Average customer rating on Amazon:

To read reviews go to Amazon.
Book Details
Language:

English


Paperback:

254 pages


Publisher:

Hay House Inc. (2009)


ISBN-10:

1401921469


ISBN-13:

9781401921460


Genre:

Poetry


Size:

15.2 cm x 22.6 cm


Shipping Weight:

150 grams


Condition:

New