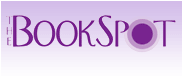 Sorted!: The Good Psychopath's Guide to Bossing Your Life: How to Own Your Day-to-Day the Psychopath Way




Andy McNab




Price: LE 200




ShareThis
Book Summary
An experiential guide to how to use your inner psychopath to get what you want out of life.
     Over thirty different examples of situations and ideas to how you how you can change your approach and change your life...
     Looking to nail an INTERVIEW?
     Want to make a better first impression on a DATE?
     Trying to make your MONEY go further?
     Bet you never thought being a bit more PYSCHOPATH could be the answer.
     Time to grab that bullsh*t by the horns!
     Dr KEVIN DUTTON studies psychopaths and his latest subject is SAS hero ANDY MCNAB.  He's a bit different.  He's a GOOD PYSCHOPATH.  Andy can control qualitites like decisiveness, ruthlessness and fearlessness to get the BEST out of himself and life.
     Together, this unlikely duo has established what they call the SEVEN DEADLY WINS, the personality quirks that make up the difference between you and a psychopath. And now it's time to put their theories to the test.
     SORTED! THE GOOD PSYCHOPATH'S GUIDE TO BOSSING YOUR LIFE offers a new approach to the everyday to help you get more out of life than it gets out of you.
Average customer rating on Amazon:

To read reviews go to Amazon.
Book Details
Language:

English


ISBN-10:

0552172006


ISBN-13:

9780552172004


Genre:

Self-help


Condition:

New

In Stock