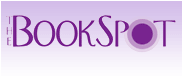 An Essay Concerning Human Understanding: Second Treatise of Goverment (Wordsworth Classics of World Literature)




John Locke




Price: LE 250






This title is currently unavailable



ShareThis
Book Summary
Notes and Introduction by Mark G. Spencer, Brock University, Ontario John Locke (1632-1704) was perhaps the most influential English writer of his time. His Essay concerning Human Understanding (1690) and Two Treatises of Government (1690) weighed heavily on the history of ideas in the eighteenth century, and Locke's works are often - rightly - presented as foundations of the Age of Enlightenment. Both the Essay and the Second Treatise (by far the more influential of the Two Treatises) were widely read by Locke's contemporaries and near contemporaries. His eighteenth-century readers included philosophers, historians and political theorists, but also community and political leaders, engaged laypersons, and others eager to participate in the expanding print culture of the era. His epistemological message that the mind at birth was a blank slate, waiting to be filled, complemented his political message that human beings were free and equal and had the right to create and direct the governments under which they lived. Today, Locke continues to be an accessible author. He provides food for thought to university professors and their students, but has no less to offer the general reader who is eager to enjoy the classics of world literature.
Average customer rating on Amazon:

To read reviews go to Amazon.
Book Details
Language:

English


Paperback:

880 pages


Publisher:

Wordsworth Editions Ltd (2014)


ISBN-10:

184022732X


ISBN-13:

9781840227321


Genre:

Philosophy


Size:

12.4 cm x 20 cm


Shipping Weight:

123 grams


Condition:

New