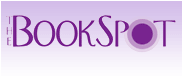 Baghdad Fc : Iraq's Football Story




Simon Freeman




Price: LE 56






This title is currently unavailable



ShareThis
Book Summary
With the fall of Iraq in 2003, the despotic reign of Uday Hussein, Saddam's son and sports minister, came to an end. For 19 years he had arrested, tortured and murdered footballers, athletes, officials and journalists, thrashing players with cables and forcing them to kick concrete balls until they doubled up in pain. The world of international sport made only occasional, feeble attempts to investigate the allegations of brutality. Yet against these odds, the Iraqi national team has long ranked in the world's top 40.Key to Iraq's footballing success is the story of Ammo Baba, the Arab world's Pele or Stanley Matthews, whose playing and coaching career spans 50 years. As Uday was jailing players and fixing matches, Ammo was seen by some as a national hero for his defiance; for others, he was too loyal to the regime.Ammo will be one of the many characters that Simon Freeman befriends and follows as he uncovers a half-century of triumph and tragedy, together with officials, players and sports journalists involved with the game they loved under the yoke of totalitarianism. He also assesses the team at the 2004 Olympics and in the run-up to the Asian and World Cups.What is the destiny of Iraq's game in a post-Saddam world, where the US military park its tanks on the national stadium?
Average customer rating on Amazon:

To read reviews go to Amazon.
Book Details
Language:

English


ISBN-10:

0719567947


ISBN-13:

9780719567940


Genre:

Sports


Condition:

Very Good