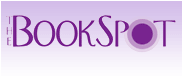 The White Tiger




Aravind Adiga




Price: LE 76




ShareThis
Book Summary
Balram's eyes penetrate India as few outsiders can: the cockroaches and the call centers; the prostitutes and the worshippers; the ancient and Internet cultures; the water buffalo and, trapped in so many kinds of cages that escape is (almost) impossible, the white tiger. And with a charisma as undeniable as it is unexpected, Balram teaches us that religion doesn't create virtue, and money doesn't solve every problem -- but decency can still be found in a corrupt world, and you can get what you want out of life if you eavesdrop on the right conversations. Sold in sixteen countries around the world, The White Tiger recalls The Death of Vishnu and Bangkok 8 in ambition, scope, and narrative genius, with a mischief and personality all its own. Amoral, irreverent, deeply endearing, and utterly contemporary, this novel is an international publishing sensation -- and a startling, provocative debut.
Average customer rating on Amazon:

To read reviews go to Amazon.
Book Details
Language:

English


Paperback:

321 pages


Publisher:

Harper Collins (2010)


ISBN-10:

8172237456


ISBN-13:

9781843547228


Genre:

Popular Fiction


Shipping Weight:

106 grams

In Stock